Lento
Lento is a film simulation camera for Android that also works with anamorphic lenses. I've been using it daily for both anamorphic landscapes and family snaps with beautiful results. It's a bit quirky, but I love using it and hope you will too.
Lento2
A new improved version of Lento is under development using Google's latest CameraX API. Check progress at github.com/orllewin/lento2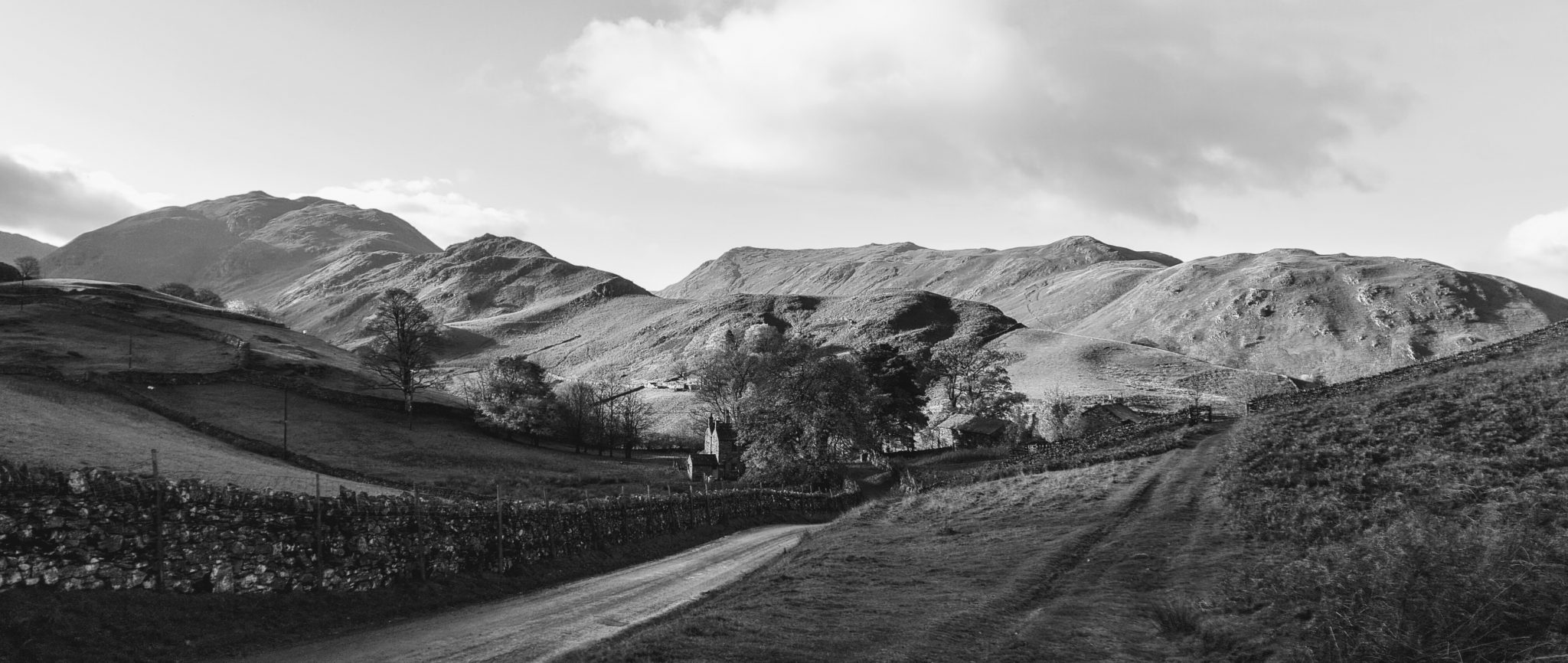 Martindale, Cumbria, taken with Lento and the Moment Anamorphic lens
Lento is fantastic for both dramatic landscape photos as well as portraits. Google's cutting-edge 'computational photography' in the standard Google camera creates technically brilliant photos that are somehow sterile and uninteresting. Lento produces images that feel natural, closer to traditional film photos.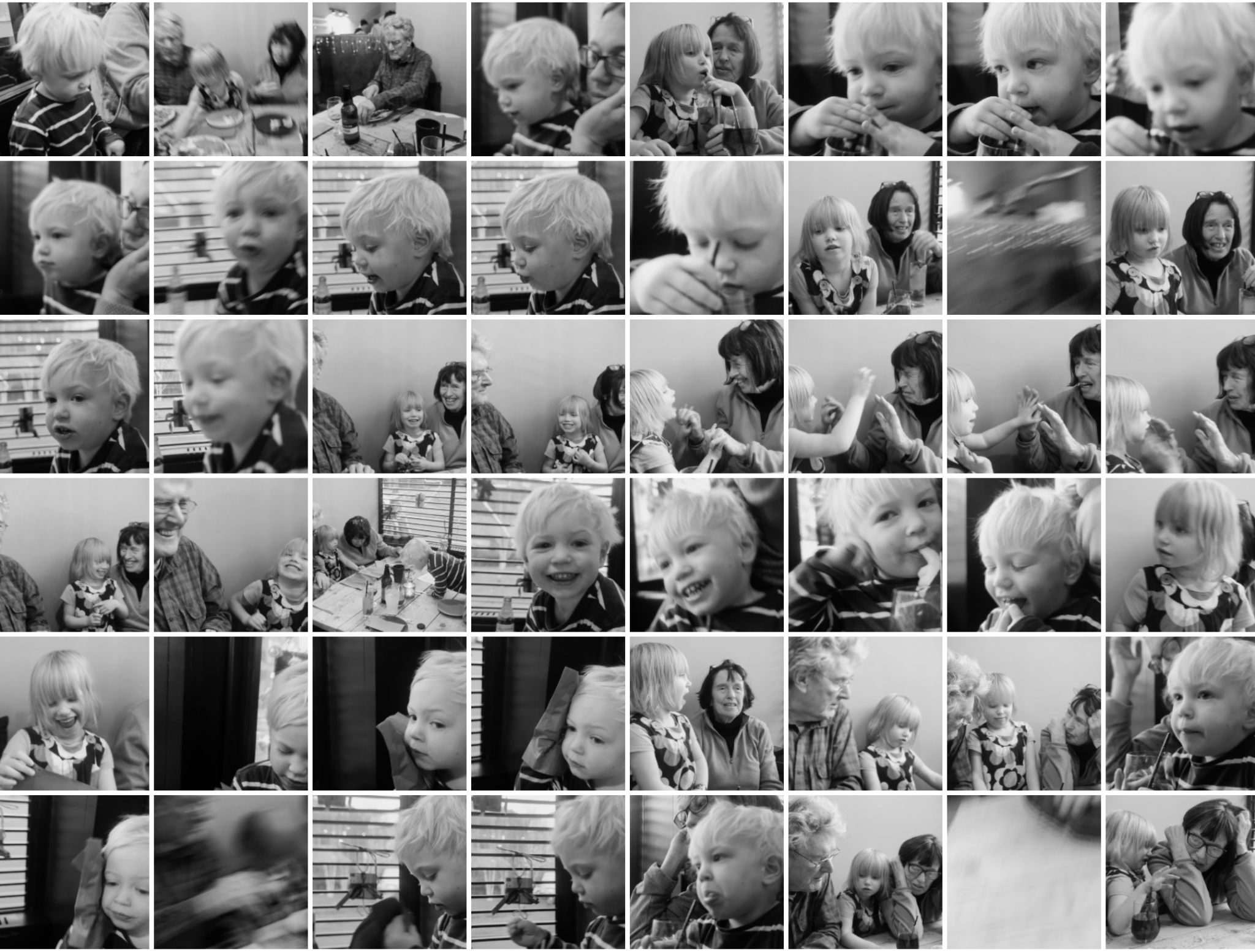 A contact sheet of photos taken using the monochrome AGFA APX 25 film simulation LUT
Film Simulation
Lento includes look-up-tables (LUTs) that simulate the colours and tone of various famous camera films. LUTs map a colour from a source photograph to the colour that would be expected from these real-life film types. This together with Lento's lack of constant auto-focus (you can touch the screen to select a focus point) produces photos that really do look like they were taken with a traditional film camera.
Anamorphic Lenses
Anamorphic lenses take a wide aspect and squeeze the photo onto the phone sensor, this then needs readjusting giving a much wider photo than would normally be possible without expensive professional hardware. If you shoot with the default 4:3 Lento will produce 16:9 photos, most Android devices also have a native 16:9 'sensor crop' option, when using this Lento will output a cinematic 2.4:1 photo. If you want to get into anamorphic photography with your phone I recommend Moment's phone cases and lenses which work brilliantly with Lento.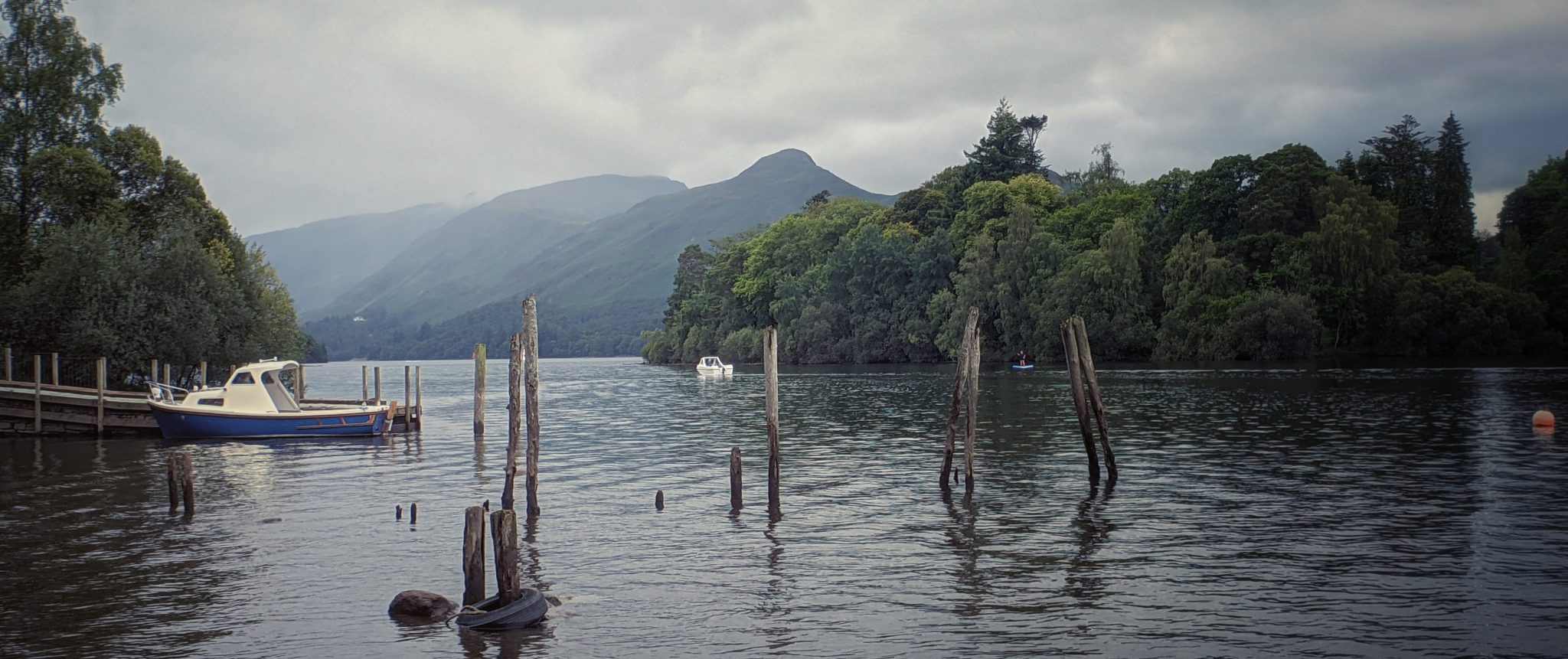 Derwent Water, Cumbria. taken with Lento and the Moment Anamorphic lens, post-processed in Snapseed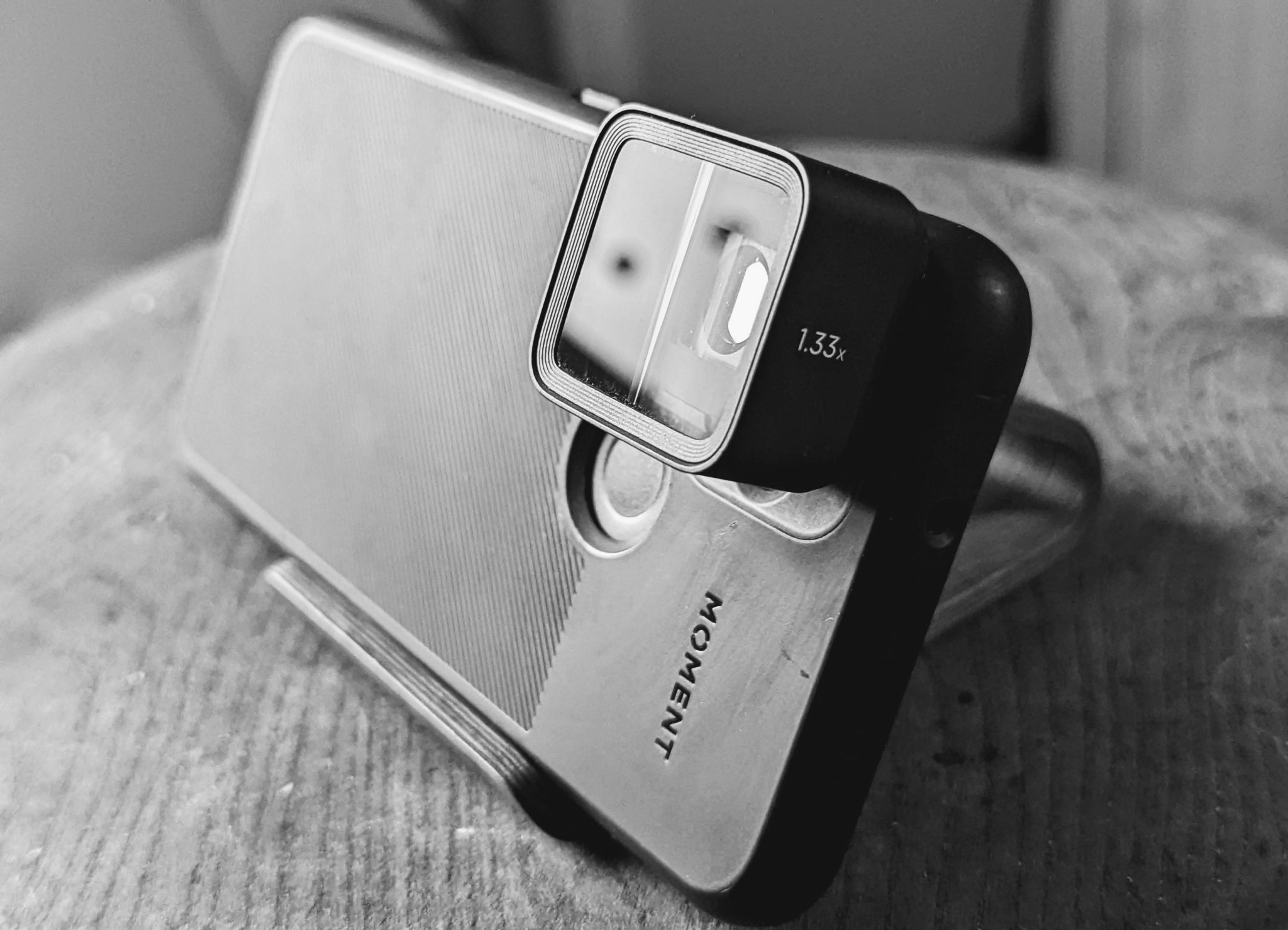 The Moment anamorphic lens on a Pixel 5
Bottom of Sourhall Road, Todmorden, taken using built-in film simulation
Features
Film simulation LUTs - around a dozen built in, but you can load as many as you like from Luts Explorer
Anamorphic Lens support. Most lenses requires 1.33 horizontal scaling, but 1.5 lenses do exist so the value can be overridden in the settings screen
Letterboxing option in black or white when shooting in anamorphic. Instagram has a maximum ratio of 16:9 so adding bars to 'square' an anamorphic photo is required so you don't lose the edges of the photo
Easy aspect ratio toggle. Quickly toggle between 4:3 and 16:9 in standard mode and 16:9 and 2.4:1 in anamorphic mode
Zoom toggle. Lento only allows 1x (no zoom) or 2x zoom, this prevents photos scaled by the OS software if the device has a dedicated 2x lens (as in the later Pixel phones). Software scaling never looks good.
Flash: on, off, or auto
A permanent on-screen 'spirit' level! My biggest challenge with photography is holding my phone level so this is a crucial feature. If you don't need it it's easily turned off in the main overflow menu